Crookston community group children will enjoy a sweet treat this easter after John Allison whos runs The K9 Way generously donated over one hundred and fifty easter eggs today with the hope of treating those who are less fortunate.
Clients of The K9 Way went all out to support John who is a dog trainer with his campaign to donate to our food bank resulting in dozens of eggs in all shapes and sizes being donated.These eggs will be passed on with food parcels to families who would normally go without such treats.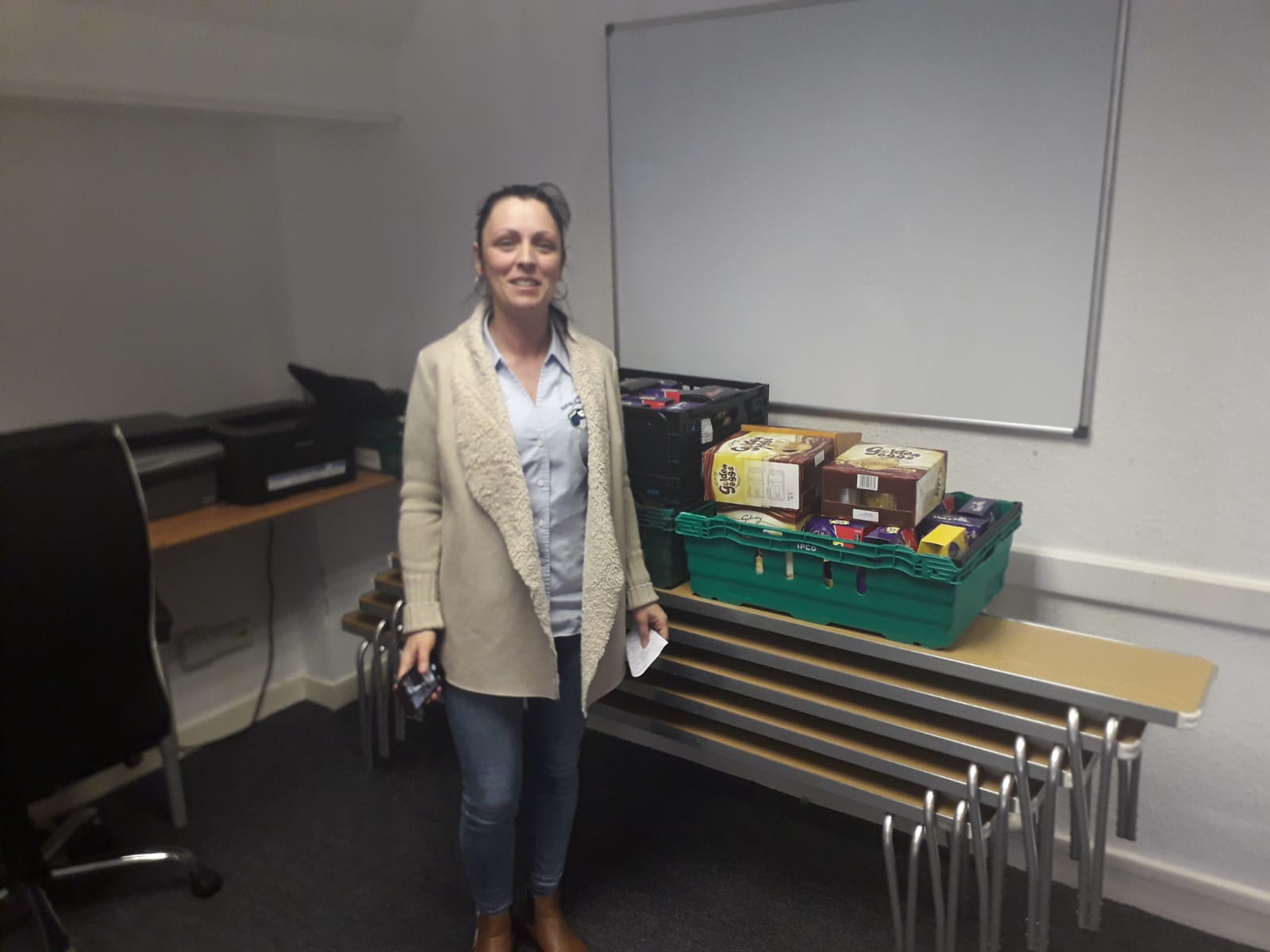 Crookston community group continued to pass on such generosity within our community by gifting fifty of the easter eggs to The Puffin Day Nursery in Crookston who were also in need of easter eggs for their preschool children this easter. The main goal of Crookston Community Group is to create a sense of community in the Glasgow area.This just proves what local people can achieve when we come together and support each other. We would like to say a massive thank you to John for his generosity on behalf both CCG and The Puffin Day Nursery, you have really helped to make a difference to many children this easter. Thank You!